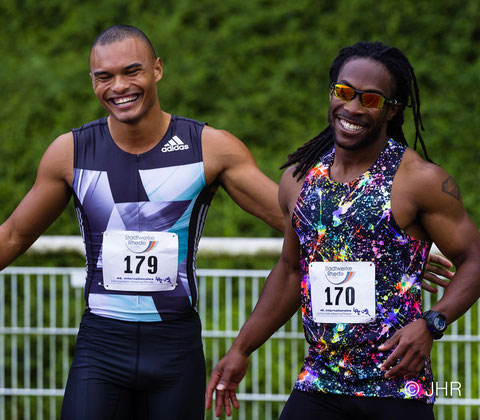 Information for competitors
Dear athletes and coaches,
we are happy about your participation in Rhede and we wish a successful competition.
Every athlete has to make an appointment with the office in the gym (Stellplatz) at least 60 minutes before their competition starts. After their warmig up they go to the venue of their discipline.
Sprinters and runners have to arrive 10 minutes before the start and jumpers 30 minutes before the beginning of their jumping competition.
If a registration is supposed to be cancelled, go to the office (Stellplatz) as early as possible to give other athletes the opportunity to take part instead of you.
The first three of each discipline take part in the victory ceremony. They have to arrive 15 minutes before at the meeting point in the area of the finish line.
If there are any other questions, go to the competition office (Stellplatz/ Nr. 10 )